Consider the lilies of the field, how they grow: they neither toil nor spin, yet I tell you, even Solomon in all his glory was not arrayed like one of these...Therefore do not be anxious about tomorrow...
Matthew 6:28-29, 34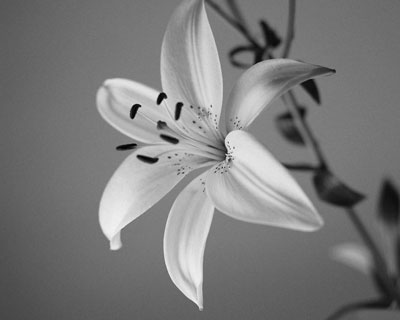 Over the past few weeks, some thoughts and decisions regarding R.'s adoption have been weighing heavily on my mind. There are some changes that we could pursue that would potentially speed things up, but, they could also slow things down! We have been reluctant to make the possible changes, because there are things happening in Ind*a this week and next (especially on January 11th) that could finally result in some progress being made. So, we don't want to mess that up by making changes that could confuse matters!
This morning, however, circumstances seemed to be culminating to a point where perhaps we would
need
to make those changes. I asked the Lord for very clear direction. It was my prayer day, but the time was a little shorter than I prefer, so when I heard him tell me that I was supposed to go to the Christian bookstore first, I was a bit confused. But I went, and asked the Lord to lead me to whatever He wanted me to read. I bought a book that I've been wanting for awhile, but really wasn't confident that there would be anything in the book related to this particular circumstance.
So, I headed off to Panera (thank you, God, for Panera...I LOVE praying and studying there), with my new book, Bible, journal and devotional. I ususally read my devotional first thing in the morning, but I hadn't read it yet today and also hadn't read it yesterday. When I opened it up, I knew that God was answering my prayer for clear direction.
You must be renewed, remade. Christ, Christ, Christ. Everything must rest on Me....Be not afraid, I will help you...Take heart, God loves, God helps, God fights, God wins. You shall see. You shall know. The way wll open. All My Love has ever planned, all My Love has ever thought, you shall see each day unfold. Only be taught. Just be a child. A child never questions plans. It accepts gladly.
God Calling
, January 3
All is well. Wonderful things are happening. Do not limit God at all. He cares and provides. Uproot self--the channel-blocker. Do not plan ahead, the way will unfold step by step. Leave tomorrow's burden. Christ is the great Burden-bearer. You cannot bear His load and He only expects you to carry a little day-share.
God Calling
, January 4
Isn't our God wonderful?! He's just so incredibly kind. I asked for clear direction and He definitely gave it! Don't worry about tomorrow...rest in Him!
But, it doesn't stop there. The devotional lead me to study and pray through Matthew 6, of which I referenced a portion above. After awhile, I decided to read a bit of the book that I bought. I read a couple of pages, but I kept going back to the Matthew passage, so I stopped reading and prayed some more.
I had to go home at that point to give David the van. I prayed for a little bit longer at home and then read just a few more pages of the book. And which passage of scripture do you think was quoted in its entirety? Yes! It was the Matthew 6 passage!
Oh Father, thank you for your clear direction! I WILL rest in You. I WILL wait as you unfold the way step by step. I WILL consider the lilies and not be anxious. There have been times in this adoption process when You have asked us to be very proactive for R., and I'm sure that there will be more of those times. But, for now, our battle is to wait, and to rest and to trust. Jesus, Jesus, Jesus...thank you that You are working on R.'s behalf
right now
...and thank you that we can know that the battle is Yours and is already won!